Valtteri Bottas x QUU Design
Collaboration with VALTTERI BOTTAS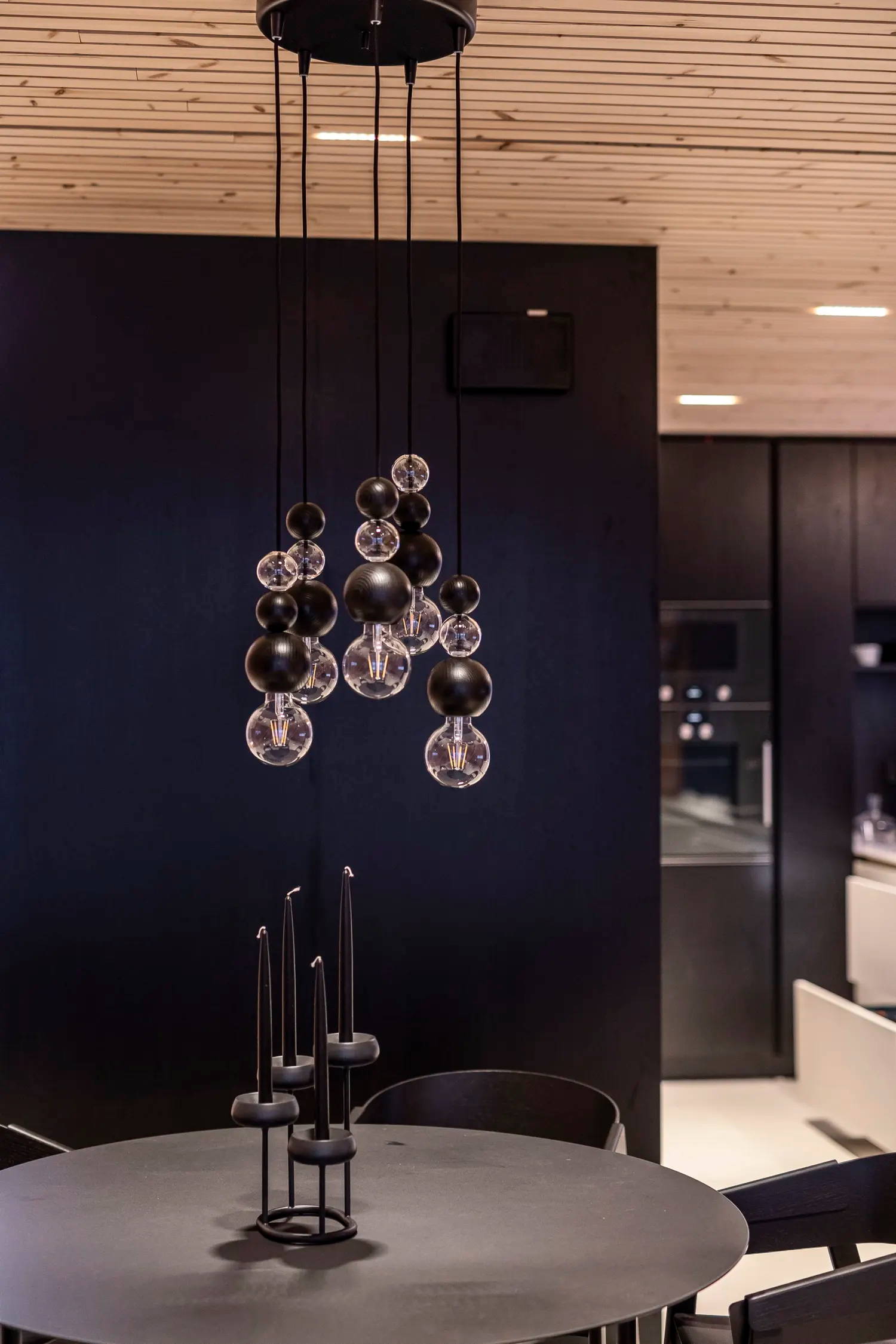 THE NORTHERN HIDEAWAY OF FORMULA ONE DRIVER VALTTERI BOTTAS
New private retreat in Finnish Lapland for Formula one Driver Valtteri Bottas who is currently competing with the Alfa Romeo team.
The house, which combines clean lines and a minimalistic aesthetics with functinality and simplicity offers peacefull and cozy hideaway for a busy Formula one driver.
Step into luxury and take a peek inside the Northern hideaway.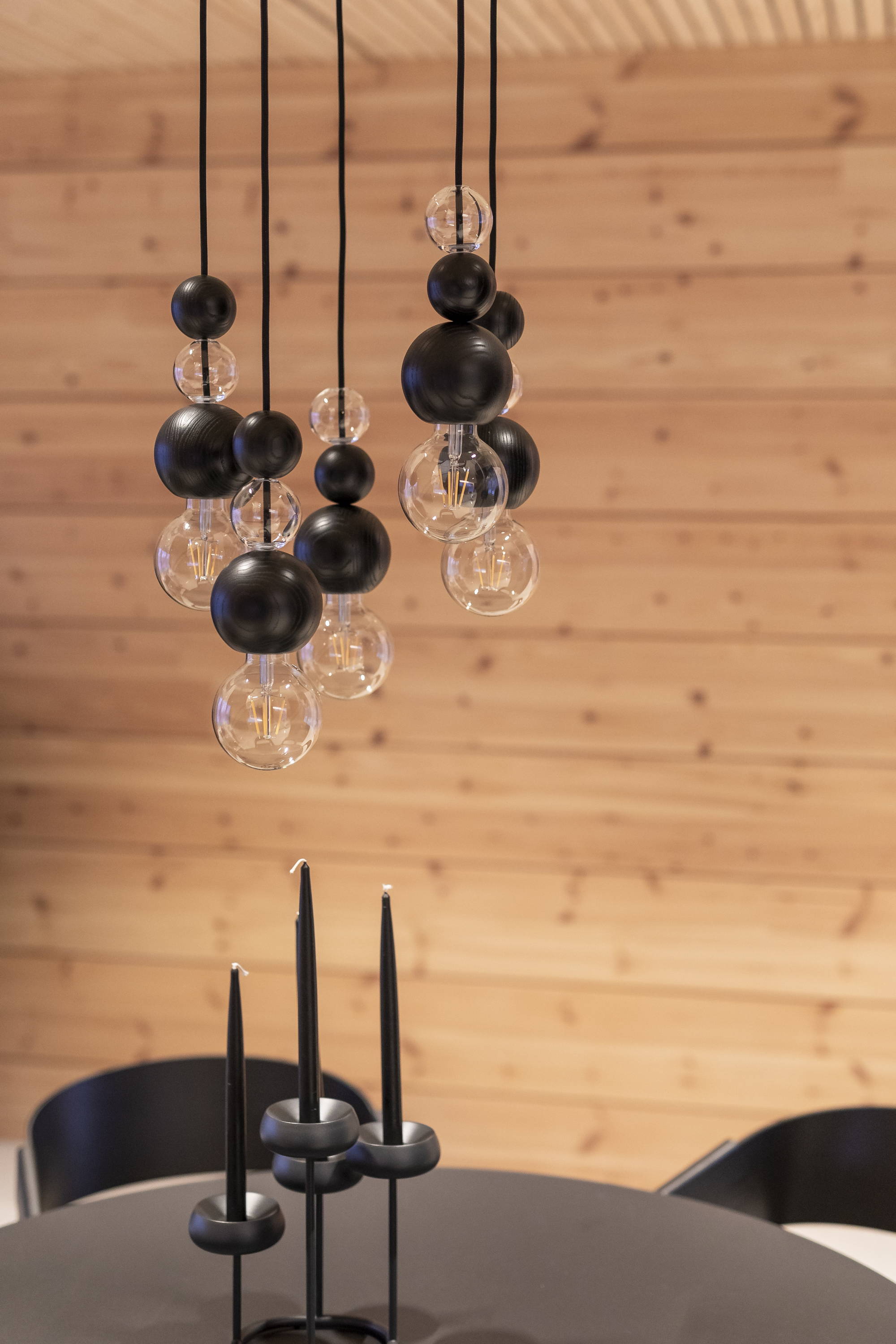 LIGHTING PLAYS MAJOR ROLE IN INTERIOR DESIGNING  
The uniquely beautiful nature of Lapland and the private retreat with Scandinavian, modern interior design offers perfect place for Valtteri to enjoy the finnish Lapland and relax for a moment.
QUU Design had the privilege to light up Valtteri´s modern log house with QUU fixtures in the dining room, the bedroom and ensuite room.
BALANCE BETWEEN WOOD AND MOUTHBLOWN GLASS
This dramatic black QUU Group light fixture was custom designed for Valtteri´s private retreat. The light was selected to crown the dining room and its sure will make the entire room glow.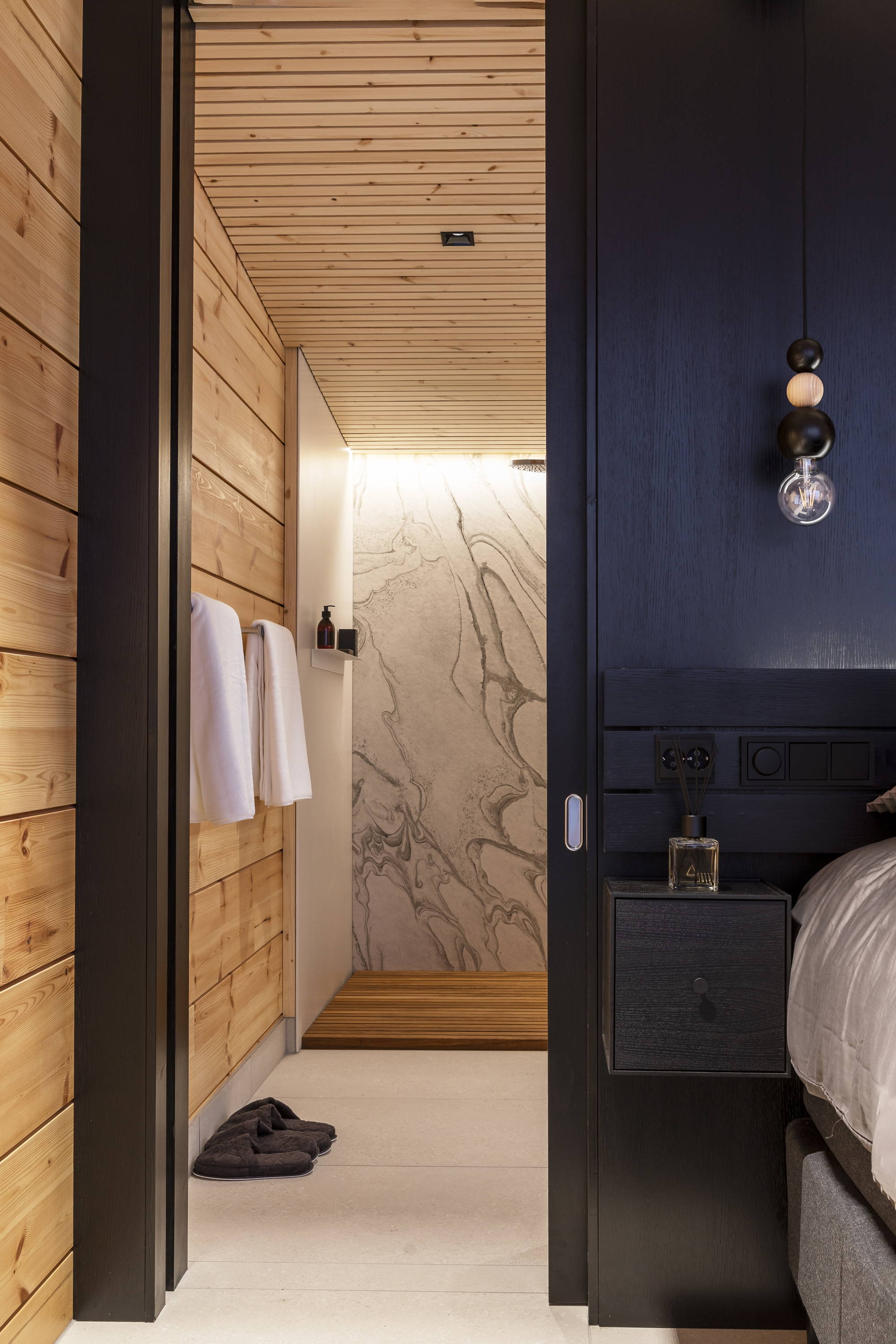 Lighting is a key player in interior design because usually tiny details end up making the biggest difference.
QUU light along with other carefully selected details, harmonious color palette and beautiful nature of Lapland create a beautiful and cozy atmosphere for Valtteri Bottas bedroom.